Reviews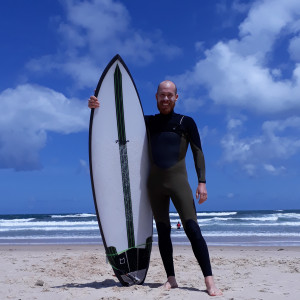 Mathias Böck
München/Deutschland
I have been surfing for about three and a half years now and finally wanted to have my first own board. Since I planned a holiday in Portugal near Ericeira and always heard lot of good things about Mica I decided to have a board made for me. It took just three emails until I got a first draft. After that there were a few more mails to finish the fine-tuning like the fin set up, length, width and thickness - i wanted it to have a bit more volume - and extras like carbon and short time later the board was already finished :) The feeling during pickup was really great, and the first surf day too! In the next weeks I had a lot of fun with it, so thank you very much for this great Board Mica :)
Steen & Victor Sousa Christiansen
Denmark
Finally we found the boards we were looking for - Mica the best boards we ever surfed! Summer 2016 we went from Cold Denmark to Ericeira for summer surf vacation. From home we ordered 2 surf boards from Mica - the boards were ready for pick up and surfing when we arrived in Ericeira :0) Great feeling to get a board 100% customized for you. Mica and Pia were super friendly and we got fantastic service during the whole process from ordering to finally receiving our boards. Very welcoming atmosphere at Mica's Surfboard Shop and we really enjoyed to visit you and Ericeira. Peter's board is the most versatile of the boards even it has the smallest volume and can be surfed in hardly any wave - weak or powerful. The boards are fantastic and super fast and even possible to surf in weaker summer waves - at Cold Hawaii in Denmark - when everyone else go for longboards. In 2017 I got another new board from Mica - a Mini Long - also a great board - easy to paddle and super agile in the waves. Looking forward to come back to Ericeira soon - maybe for a new board. We can only recommend Mica's Surfboards to anyone.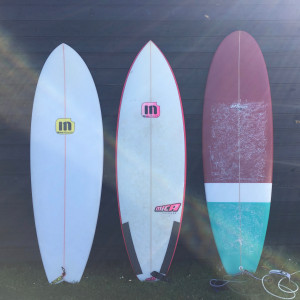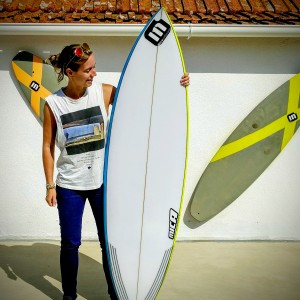 Therry Na
Vienna, Austria
I finished my second season of surfing when I decided it was about time for my first own surfboard. That time I already knew I wanted it to be shaped by Mica since I visited their The Surfboard Shop every year I went to Portugal. As I had no idea what I wanted or needed, I was a bit worried at the beginning - like, what if I order a board and then end up never using it, because it just doesn't fit my level? In the end, I had nothing to worry about at all. After answering some questions regarding my body, skills and wishes and a few e-mails regarding extravagant design requirements later, they sent it to me by post - I can't even describe the feeling of holding it in my hand for the first time! Needless to say, the first time surfing it was an even better experience. Not only was I happily able to surf it - it rather felt like I had a level up 3 times. Now, 2 years later, Mica also shaped my second surfboard and I can only repeat myself. Therefore: Thanks again to Mica & Pia for all your effort :)
Ryan OceanSouldiers
Cape Town / South Africa
These days soo many boards are cookie cutter models, mass production with no or lil shaping really done. I'm a believer in the old-skool. Mica is exactly that. An old-skool minded shaper blending modern tech with a lifetime of shaping knowledge to make boards that feel incredible under your feet! Having surfed my whole life, my board from him is up there with the best ever. While in my stay in Portugal, Mica and Pia became true friends. Amazing people who do it for the passion, not the bottom line. Don't think twice. Stop here. Get a custom with Mica. Done.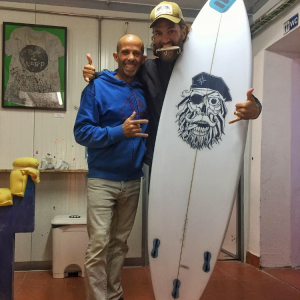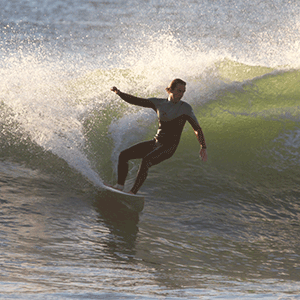 Nicolas Artois
Brussels, Belgium
Back in 2008, during a surf trip in Ericeira, I needed a new board. I was hesitating between one of these very known brands, a sure but classic choice, or something a bit more local, personal… Walking from spots to spots, my attention was hooked by a beautiful logo on a white car, consistently shuttling along the coast. It was the Micasurfboards logo and I decided to pass a call. Straight forward, I met a super cool shaper who offered me a drink to talk about boards, surf, waves and what I wanted. It put me in such a confidence that I directly ordered two boards! And this was probably the best shopping of my life as, 7 years later, I am still ordering all my boards and sending all my surf bros to this guy, Mica Lourenço.
To be short, his shapes are as good as the best Australian or US ones. However, he does not use this fact to overprize you. What I also like with Mica are his values and shaper identity. Mica is growing at his own rhythm and you really feel that, for him, "custom & quality" are way more important than "standards & quantity". Moreover, at Micasurfboards, a board is not done when it's paid. A board starts with getting you involved in its design (if it interests you) and is 'done' once Mica has received your feedback. A process that can only make your next board better...
Finally, from a human point of view, both Mica and his girlfriend Pia are great people to meet. You will feel a super personal contact, like being with friends, and probably laugh a lot to the never-ending Mica's show.
I can only recommend you their place! #ilovemysurfboard! Cheers. – Nixo
André Almeida
Ericeira
O Mica é um dos primos afastados do Neptuno que resolveram viver fora de água. Há alguns, mas não são muitos! Se há alguém que conhece o mar é ele. Todos os surfistas, correcção: pessoas que fazem surf, gostam de pensar que conhecem o mar, o Mica trata-o quase por tu. E eu, como todas as pessoas que fazem surf, também adoro o mar, e ser amigo do Mica faz-me sentir ainda mais próximo do mar, um bocadinho mais conhecedor, e isso é bom. Para alem de conhecer bem o mar o Mica sabe muito de surf e de pranchas de surf. É uma das maneiras de o interpretar (ao mar), e com as suas linhas e 'rails' e 'concaves' e 'v bottoms' e mais 'drive' e menos 'camadas de fibra' e 'quilhas mais abertas' e mais, muito mais... para cada caso especifico, ele conjuga tudo e a prancha aparece. As várias pranchas que já tive feitas pelo Mica, foram e são um testemunho de exactamente isso, um conhecimento profundo do mar e o entendimento do que é uma prancha de surf e para o que é que serve! Estás a ganhar!!!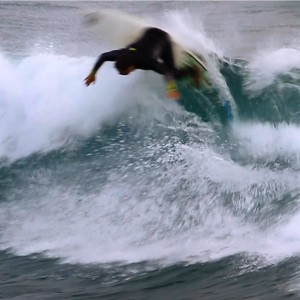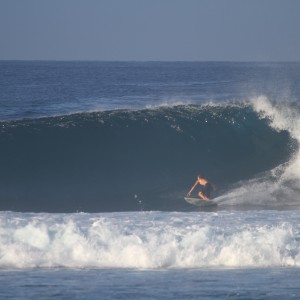 Sebastian Frey
Graz, Austria
Got the best buddy in the water - I was lucky enough to be the winner of the "Win a Micasurfboard competition". When I first saw the dimensions of the board I was a little bit worried that the board would be to small for me but after a few surf sessions Indonesia I felt in love the board! Normally I am used to surf boards with about 8-10 liters more but I have to say that my surfing improved a lot with that board. I even catched my first deep barrels with it. It feels like I am more in control of how to surf the wave. You don't really have to look closely to see the good processing of a Micasurfboard. I can't wait to meet Mica and Pia soon to thank them again for bringing so much pleasure into my surf sessions!
Karine Nativel
United Kingdom
It's been brilliant right from the my first session. I've used it now in a wide range of conditions from small choppy days to larger clean days and it's been amazing. It paddles well, catches anything, turns beautifully but without any surprises, zips down the line and now that I've found my sweet spot on it, it's helping me improve as I've got confidence, feeling and feedback... I'm so happy with it. We both can't help but admire the finish, it's more artisan than object, so well made. I hope that one day I'll be able to do the board justice but for the time being I'm enjoying myself each and every time I pull it from the bag and paddle out - you guys now regularly put a smile my face with this Wild Dog!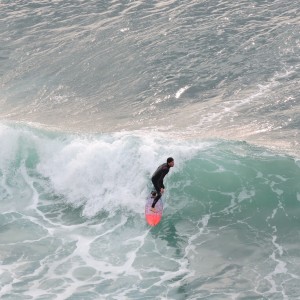 Vincent Vlayen "25"
Brussels, Belgium
I've always been passionated about surfing and the ocean. I love the gliding feeling of this sport! I surf mostly in Belgium, Holland, France and Portugal. My best friend Nicolas Artois "NIXO" knew a shaper in Ericeira named Mica. He said, "his boards are awesome, try it!" It was five years ago... My wife and I met Mica and Pia and the feeling was directly super good. They are very friendly and of very good advice. We became real friends despite the distance that separates us. Since then, I ordered four surfboards at Mica: The Spoon, The Wild Dog, The Pump and The Ugly Princess. It has become an addiction. I have always trusted him for the shapes and I've never been disappointed. This is a very good work, done by a meticulous and passionated man. His boards have a soul ... a true surfing spirit ... Thanks a lot Mica! 25
Sebastian Torres
Rome, Italy
I am an experienced surfer, with 20 years of experience and surf trips around the world.
In all this years I have tried several shapers and boards. Mica's shapes and philosophy are among my favorites. With extreme care and attention to details, he truly understands what a surfer is looking for, in respect of his skills and goals. He is always available to discuss board details and designs with exigent standards. He is extremely honest and friendly. I think Micasurfboards has a great quality-price relation and overmore additional advantages; online orders, shipment abroad or you can pick your board on your next trip to Ericeira. It is always good to have an excuse to come back ;)
Congrats MICA you are the best!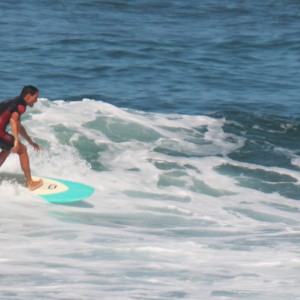 Paulo Reis
Portugal
Mica, é mais do que uma marca, é um homem do mar. É um amigo que tem no sangue e mãos a arte de desenhar pranchas de surf. O resultado de toda a experiência de vida são pranchas personalizadas a cada surfista que nos faz divertir em todos os tipos de onda e de mar. Quando desafiei o Mica a fazer uma prancha para ondas pequenas, percebeu bem o que estava na minha cabeça. O resultado não poderia ser melhor, uma prancha mágica que me dá prazer a cada surfada. aquele abraço bX
Ursi Sterrer
Graz / Austria
I came to Portugal this summer without a board and with high hopes on finding a perfect one in Ericeira. I came to Mica's shop and Pia came in only for me so that I could take a look at the boards they had. And now after more than one month of everyday surfing in every kind of condition I have to say it must have been my lucky day back then. I tried a lot of different boards but none of them was as good as my Micasurfboard. I surfed so many perfect waves - big and small, messy and clean - and had so many shitty wipe outs with this board and it is still in perfect shape. For anyone out there who is looking to buy a surfboard I can only recommend to buy one from Mica. Once more I also have to thank Pia for coming in and being patient with me when it took me a long time to decide on pad and fins :D Muito obrigada, até já!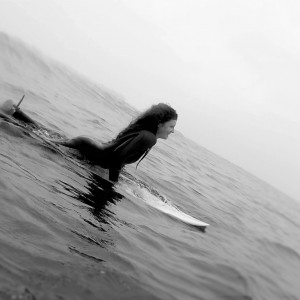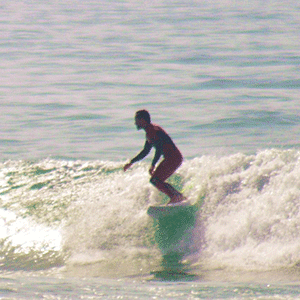 Rui Lucas
Lisbon, Portugal
Honestidade, competência, dedicação, experiência, profissionalismo... e arte! Tudo isto num produto nacional! É um gosto enorme e um grande orgulho saber que o Mica faz as minhas pranchas.. É um privilégio que pode estar ao alcance de todos os que querem melhorar as suas performances graças a pequenos ajustes e alterações nas suas pranchas. No meu, muito humilde, surf tenho progredido bastante graças ao trabalho e à atenção do Mica. Posso dizer que é um sítio onde, independentemente no nosso nível de surf, esta nossa paixão pelo surf é levada a sério por um profissional! A cereja no topo do bolo é toda a linha de surfwear que posso encontrar na MicaSurfShop permitindo-me divulgar, com muito orgulho, esta marca nacional que merece um destaque muito especial e merecido neste meio onde reina a importação!... "In waves we trust" Muito obrigado Mica e Pia!
David Hänny
Zurich, Switzerland
Dear Pia and Mica, thank you so much for your support from A - Z in the whole process. I had two sessions on my new custom surfboard so far and I love it :-). It feels really like the perfect board for me and I never had this feeling with another board so far. You guys did a great job in consulting me choosing the right dimensions/set up as well as in keeping me updated on the whole process. In addition, I am very happy with your creative paint job which was another positive surprise. Overall, I am very satisfied with the result and you guys exceeded my expectations. Thank you very much for the great work and I hope you see you guys soon!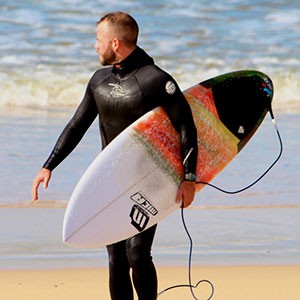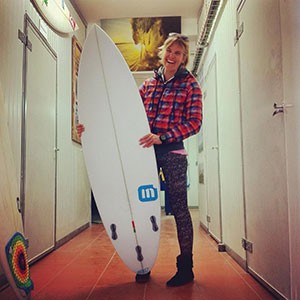 Verena Lobenwein
Innsbruck, Austria
Muito obrigada! Thank you so much for many hours of fun and pleasire in the water! I can guarantee that Micasurfboards are miraculous, because I am definately not a very good surfer (I am coming from the Tyrolian mountains), but with Micas boards I won the Austrian Championships :) What I really appreciate is the personal and professional attention I received when ordering my boards - I told Mica what I wanted, he went surfing with me and made the board of my wishes.
David Preston
Raglan, New Zealand
I traveled to Portugal from New Zealand searching for waves and ended up being connected with Mica through his friends in the surf industry while learning to cut boards on a shaping machine and dabbling in shaping my own quiver of boards. "Mica is one of if not the best glasser in the world" I remember being told this by my bro Tele who owns and operates Ericeira Surf camp. "His craftsmanship and quality of work is immaculate and he treats each board he shapes and glasses as if it was one of his own". I remember this being said not just by my friends in Ericeira but also people out in the surf, and even in Madeira & Azores. Mica's an approachable friendly surfer who is stoked to hang out in his factory, give you advice on boards, surf spots and local knowledge. The boards he glassed for me are still going strong and I've travelled around the world twice already with them. If I look carefully at other boards of mine I can see the difference between Mica's work and other shapers where the lamination process was rough, Mica's on the other hand was perfect. Bom trabalho Mica, Obrigado, Saude! See you in the lineup.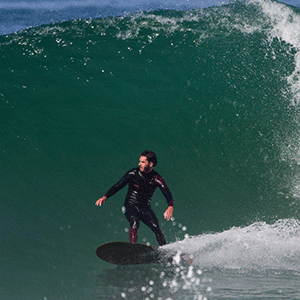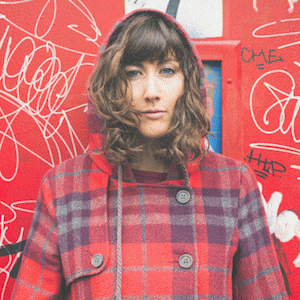 Jasmin Jones
Sydney, Australia
My experience with Mica Surfboards has been exceptional, from my first ever surfboard that was hand crafted and painted specifically for me as a surprise birthday present! It was an amazing board and I was overwhelmed with how great the art work was and how personalised it was, there is no other board out there like it! This to me is what sets Mica Surfboards apart. Great craftsmanship, design and a great board to surf with. 5stars!